Why is it so hard to find a good fulfillment partner? Someone who can pick, pack, and ship my products faster, better, and cheaper than I can myself, or who I have currently fulfilling my orders?
Getting a better understanding of the transportation charges for shipping UPS, FedEX, USPS, or International. How do incentives work? Is it cheaper for me to go out and set up a UPS account and have everything 3rd party billed to my own account, or just let the provider who does the pick and pack, ship the products on their account?
Bearly Memories asked Warehouse Basics to provide a quote to do their fulfillment.
Bearly Memories is a producer of Keepsake Boxes, Gift Sets, and accessories and other unique gift giving ideas, shipping throughout the U.S. from their on-line retail store. With customization and personalization of many of their products, there were many questions about the cost viability of outsourcing this function.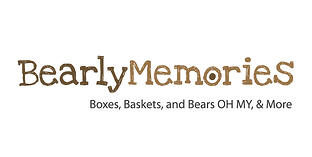 Helping Bearly Memories understand the costs to process an order, manage the inventory, the handling costs from inbound receipts to pick, pack, and shipping charges. How the communications from order entry to end of day billing for transportation and invoicing for warehousing will be handled. The use of call tags for returns and extra charges for residential delivery versus business addresses.
Setting crystal clear expectations became very critical to give the customer what they want, when they want it, and for a cost that makes sense. Keeping the communication clean, and removing as many assumptions as possible helped reduce errors, returns and disappointed customers.
Warehouse Basics, Inc. has been handling the fulfillment for Bearly Memories for several years now. We put some extra effort upfront to ensure we all understood the unit of measure, how often we felt it necessary to communicate, and most importantly, to fully understand all the costs associated in the supply chain.
Need fulfillment help? Give Warehouse Basics, Inc. a call and get a free quote.