Contract and Public Warehousing Atlanta, GA
Warehouse Basics provides contract and public warehousing. We offer flexible, "no frills" warehousing at a competitive price! There are no "cookie cutter" solutions at Warehouse Basics because we realize every customer has unique requirements. Our business is structured so we can handle your needs no matter how diverse, unique, or challenging.
If you have multiple customers that need served in the Southeast region, we can act as your middleman. By shipping to us in bulk, we then can breakdown your truckload shipments to the needed quantities for your individual customers and forward these via LTL, UPS, FedEx, DHL, USPS, or TL thereby saving you transportation, storage, and handling expenses. If your customer's shipments need special attention such as a special labeling, separate palletizing, banding, etc. We can help modify your bulk shipment as you wish!
Warehouse Basics handles our niche market for non contractual month to month, public warehousing. Public warehousing fills an industry need for bulk and rack storage with only standard `in and out´ demands. Public warehousing provides a solution to customers with varying space and time requirements.
Public Warehousing is a cost effective solution for: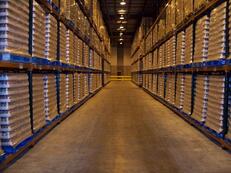 Seasonal merchandise distribution
New product introduction
Product overflow in current facility
Regional distribution
Disaster relief
Plant expansion/support
Our inventory management program enables our clients to use their internal space for product that is considered high-volume movers and also allows our clients to relieve valuable production space during seasonal promotions. We provide flexible storage with flexible handling for new product introductions as well as overflow inventory and returns. There are no built in charges for services you aren't using; our name says it all.
Warehouse space for all types of product is available including food grade storage. From Public and Contract Warehousing to Cross docking, Order Fulfillment, Value Added Services, or just a one-time special project, our experienced, handpicked warehouse crew can handle any type of goods without risk of damage. We currently service clients with product ranging from raw materials and bottled water to promotional toys and ceramics. Just to name a few.
Accurate inventory information is maintained in our web enabled WMS system or in some cases a sophisticated Excel spreadsheet - database. Our systems vary depending on the customer requirements, but 100% inventory accuracy is our goal. Ongoing cycle counts and daily inventory management allows Warehouse Basics to provide you with detailed and timely inventory data for better inventory management.
If you need more specifics to match our abilities to your special needs please contact us for additional details.
Warehouse Basics is locally owned and operated in Atlanta, GA. We guarantee cost effective, high quality warehousing services to help you serve your customers better. Click here for additional reasons you may want to use a third party service provider.